KOCHI MANGA FESTIVAL
- MANSAI -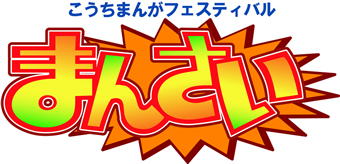 The official name for Mansai is the "Kochi Manga Festival." Its fans call it "Mansai" for short.
Since 2003, the festival has been held at the beginning of November every year. Filled with fun events, its aim is for everyone to enjoy manga by encouraging them to "watch," "draw" and "play." It attracts about 10,000 people, the highest of all the manga-related events in Kochi. Mansai also offers anime events, reaching out to young fans from teenagers to adults in their 30s. Volunteers who love anime organize and operate the festival, supporting the events with their passion.
Stage Events
Individual talks and live shows of anisong (songs from anime) are held, with popular guests appearing every year, such as the well-known manga artist Suzue Miuchi, famous for his manga
Glass Mask,
and voice actors such as Daisuke Ono, who hails from Kochi, as well as Mayumi Tanaka. The event is held in a 150-seat venue, and people vie for standing room places because of its popularity. It is an extremely attractive event because you can see the faces of guests clearly even when standing at the back.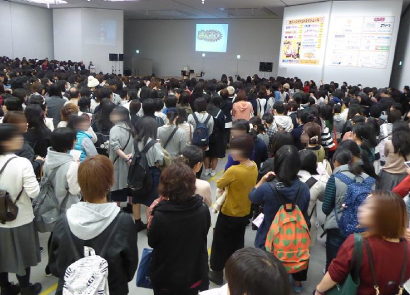 "Play with Manga"
Corner
This area offers a hands-on opportunity to learn the fun of drawing manga. People of all ages can enjoy making key-holders, posters and calendars based on a manga of their own creation.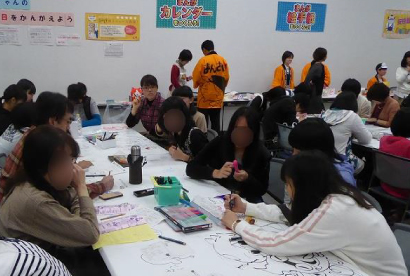 Event Booth and Manga
There are also attractions other than stage events. Award-winning pieces from the Manga Koushien and reproductions of popular manga works cover the walls, filling the festival space with manga. Supporting businesses have booths that allow visitors to draw manga with digital devices, read manga, purchase anime goods, try new games and more.