MANGAKA DAIKAIGI


All-Japan Manga Artists Conference in
Manga Kingdom-Tosa
This event offers an opportunity for manga artists to meet in Kochi Prefecture through the manga society network that Kochi, aka Manga Kingdom Tosa, has built. It has been held every year around March since 2015. More than 50 manga artists have attended the event, including the legendary cartoonists Tetsuya Chiba (Ashita no Joe), Takao Saito (Golgo 13), and Yoichi Takahashi (Captain Tsubasa).
It is an excellent opportunity to mingle with manga artists, listen to their stories and even drink together. It is made possible because of the culture of Manga Kingdom Tosa.
Talk Show by
Manga Artist
A guest manga artist talks about behind-the-scenes stories about the creation process of their masterpieces and also gives their personal history, including how they became a cartoonist. The artist may call upon his editor to talk about their experiences together or invite entertainers who love manga to offer their perspectives.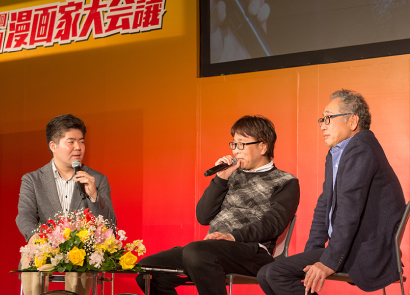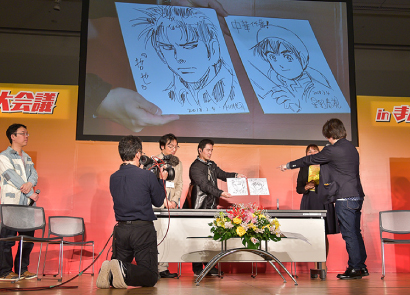 Manga Class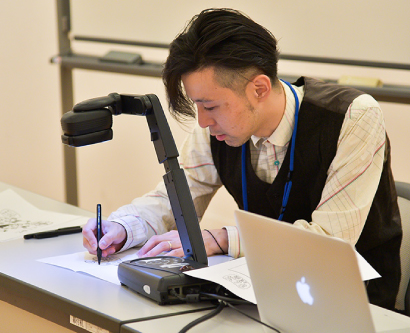 Guest manga artists will teach visitors how to draw or tell about their methods for coming up with stories. The classes are given at various levels from beginner to advanced.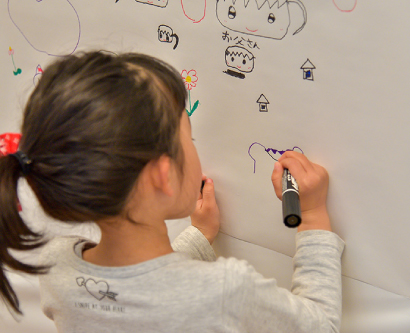 Children can enjoy drawing caricatures of their parents in the beginner class, and for those in the advanced class, the guest cartoonist will review the manga drawn by participants.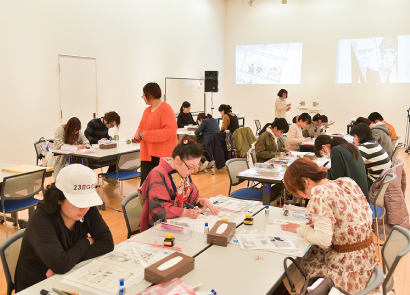 Autograph
Session
An autograph session will be held, with the guest artists signing their works. Some artists may add an illustration to the signature.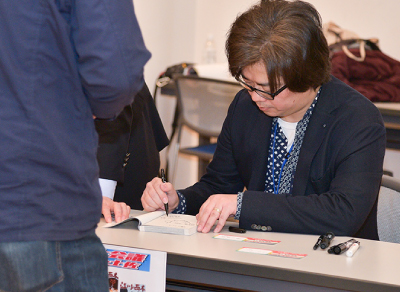 Interaction Booth with
Manga Artists
Artists are stationed at the booth throughout the entire conference. Visitors can see their work and talk with them or may pose for a facial caricature.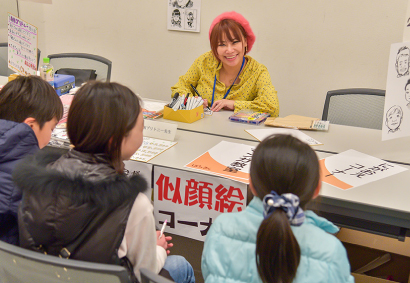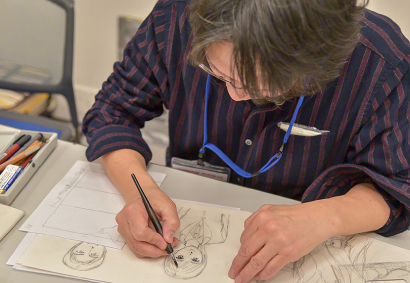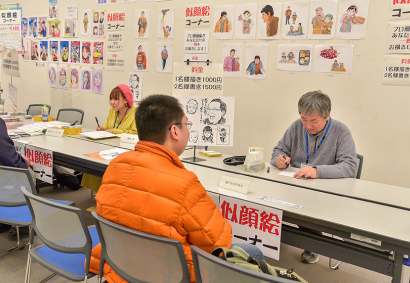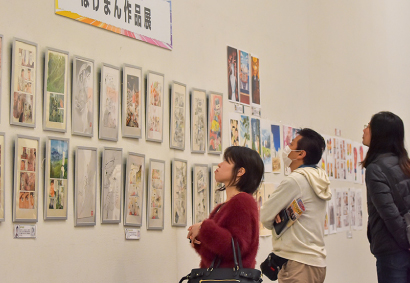 Okyaku (Party)
In Kochi, parties are called "okyaku." Visitors can enjoy a party with guest manga artists and even join a small group for an afterparty to further deepen their interaction.
Big Hall
Event
This event is held in a large hall with a capacity of 1,000 people. It features a premium stage show that changes every year, and past shows include a talk given by Masako Nozawa, a famous voice actress who voiced Son Goku in "Dragon Ball," as well as a Hello Kitty musical.