Introduction: Kochi Prefecture is the birthplace of many famous manga artists, including Takashi Yanase, the creator of
Anpanman,
and Naoshi Komi, who created
Nisekoi.
A region with manga culture rooted deeply in it from the past, Kochi boasts many manga-related events and tourist sites. This website introduces events and places of interest in Manga Kingdom Tosa (the old name for Kochi).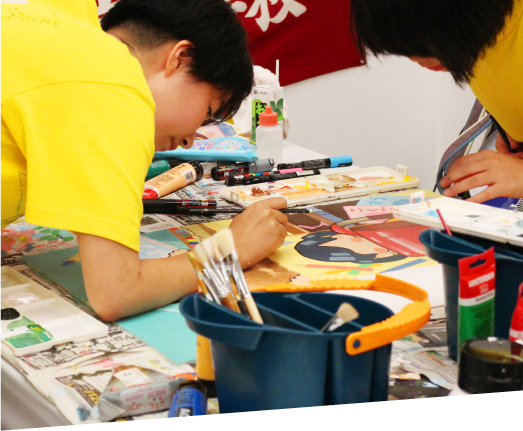 MANGA
KOSHIEN
Started by manga-loving high school students, the Manga Koshien is a competition held to decide the best high school student manga team. Held every August since 1992, it is one of the most representative summer events in Kochi. It takes its name from the stadium where Japan's annual high school baseball tournament takes place and has become a household name amongst manga-drawing high school students all over the country. Since 2017, high school teams from South Korea, Singapore and Taiwan were invited to compete alongside their Japanese counterparts in the competition.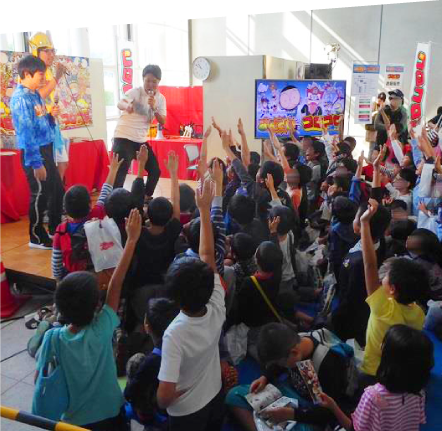 KOCHI MANGA
FESTIVAL
- MANSAI -
Mansai is a manga event held every autumn in Kochi that encourages visitors to "watch," "draw" and "play."
Popular voice actors and manga artists, such as Kochi-born Daisuke Ono, participate in this annual event as guests, and over 10,000 people attend it yearly.
With local manga- and anime-loving volunteers organizing the event, visitors can enjoy not only the star-studded guestlist, but also the passion and creativity the staff exhibit in putting on the event.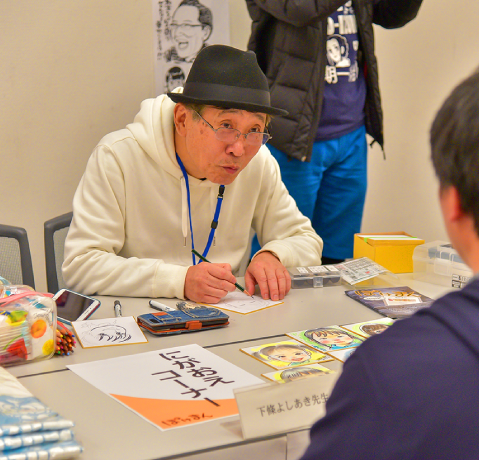 MANGAKA
DAIKAIGI
This annual spring event in Manga Kingdom Tosa provides a great opportunity for visitors to meet legendary manga artists through lectures, autograph sessions and workshops.
A party called "Okyaku" is also held, with guest manga artists and visitors taking advantage of Kochi's renowned drinking culture to enjoy food, drink and manga together.
MANGA-RELATED
TOURIST SITES
There are many manga-related tourist sites in Kochi such as the Anpanman Museum, dedicated to the iconic character Anpanman, and the museum of world-renowned figurine-maker Kaiyodo.
The sites are scattered throughout Kochi Prefecture, so visitors can enjoy visiting various parts of Kochi alongside its manga culture.
TOPICS